The objective of this project was to completely rebrand a current companies website. I worked with a local country store from my hometown to rebrand the companies identity. The first phase was to create three possible style tiles for the new website. Style tiles are design deliverables that consists of font, colors and interface aspects that communicate the essence of the new created visual brand.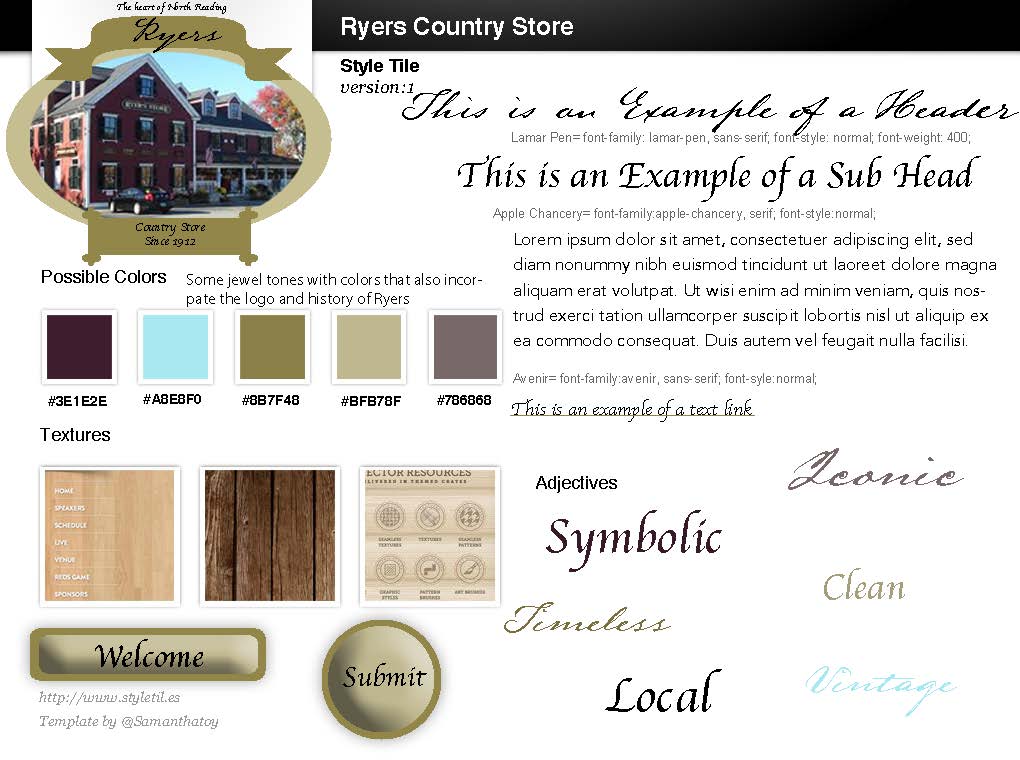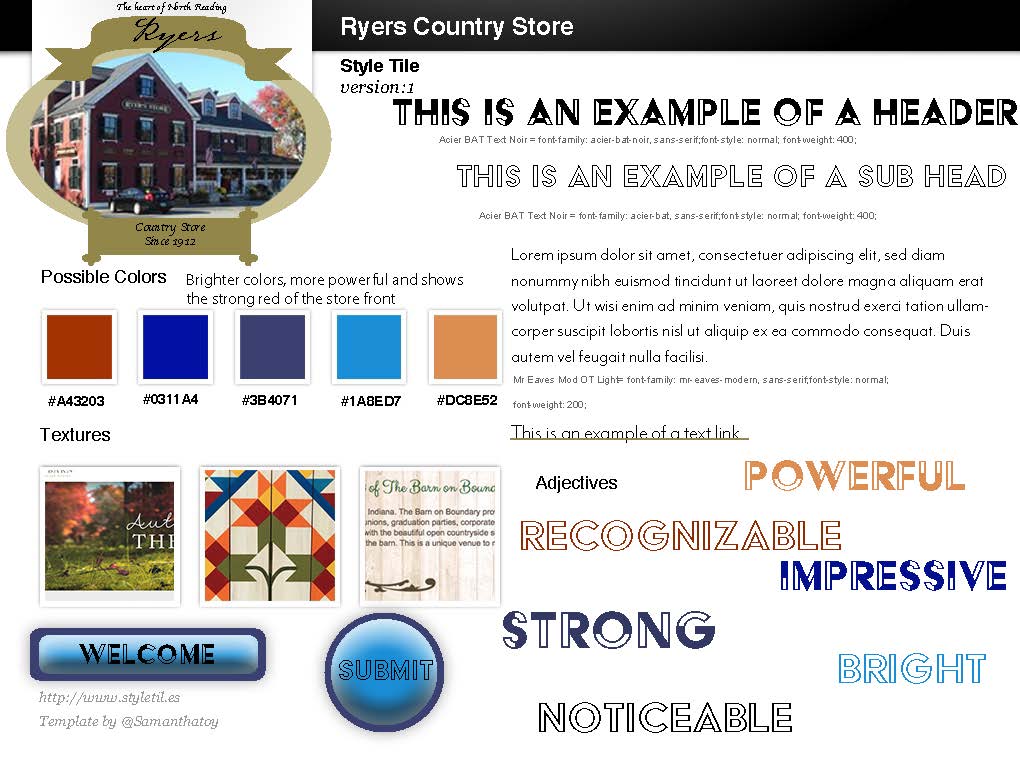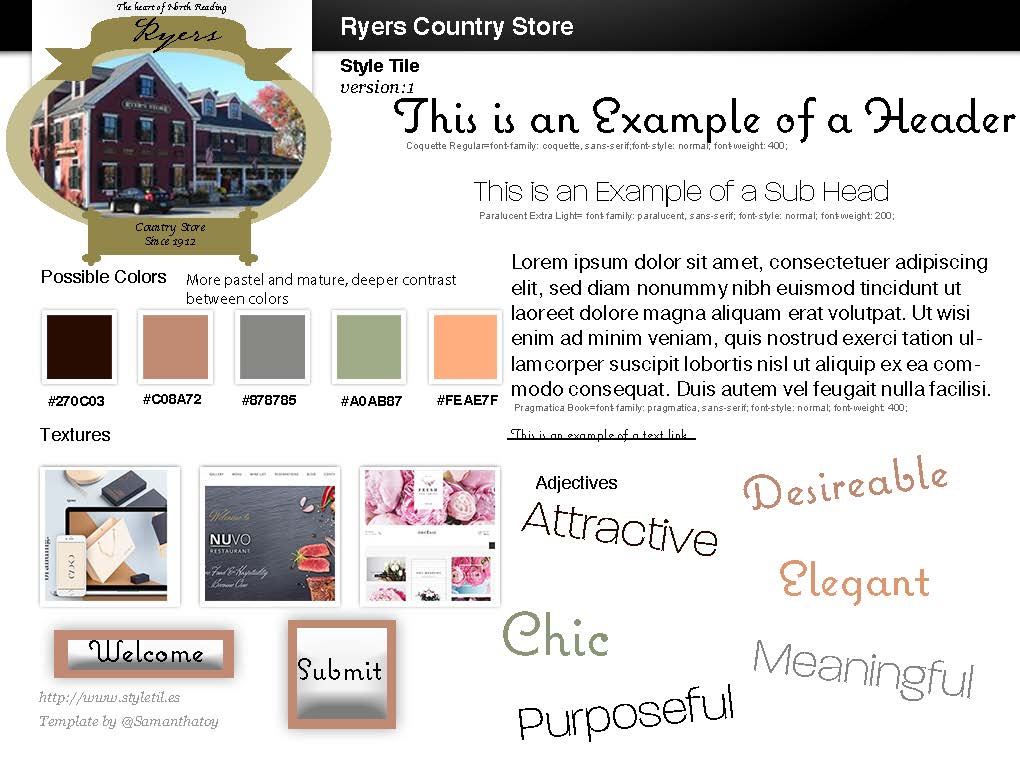 The second phase was completed by producing a sitemap and a series of wireframes for various pages throughout the website. Sitemaps express the organizational structure of the site and stands as an inventory for all content and pages that will be in the website. Wireframes are a tool helpful for planning what each website page will look like by blocking off possible images, assets, text and content.
The third and final phase was creating the final website through HTML and CSS.